Sussex Drinker - Autumn 2020
Since the government allowed pubs to reopen on the 4th of July we estimate that 74% of all Sussex pubs have reopened. All pubs known to have re-opened are listed in this article, but we know that other pubs are also considering re-opening. Most pubs have re-opened with a range of restrictions, and those restrictions are very likely to change over time, and we recommend that you check the pub's website and/or Facebook page before visiting any pub listed here. As this edition of Sussex Drinker was being prepared, news that pubs may once again have to close in September was circulating, so the future of our pubs remains uncertain. The standard disclaimer on p54 applies to all items.
Read Full magazine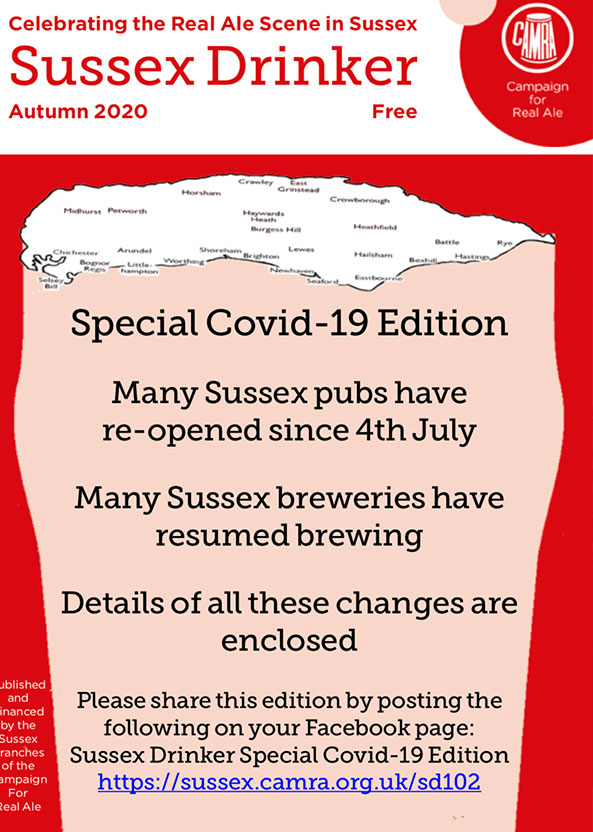 Like reading about Beer?
Join CAMRA to access What's Brewing and BEER magazine where you can find out more on a range of interesting subjects and issues across the beer, cider and pub world.